I have been tagged twice--by
Nanna
a few months ago, and more recently, by
Neesie
. I'm afraid I've been keeping Nanna waiting way too long for me to post! The art of procrastination always seems to get the better of me, I'm afraid.

Anyway, I thought this was a very fun tag. I have to make a six-word memoir describing myself. Maybe this was one of the reasons I procrastinated so long- I couldn't think of only six words! Well, here goes.
Eyes Constantly Behind the Camera Lens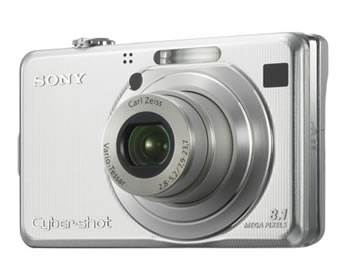 Yes, I love photography! I also love my sony cybershot, which I'm constantly taking photos with. As Neesie and my family all know very well, I can't seem to get enough pictures of them. :) I think it would be fun to take a photography class in the future, so maybe I'll get a little more serious about it. My poor family and friends. ;)

Neesie tagged me with the "You Make My Day" award.
Thank you so much Neesie! I can't tell you how many times you've made MY day. I'm supposed to tag 6 people, but I'm going to break the rules and tag 5. Two other bloggers I was going to include have already been tagged, so I don't want to double tag. :)
1. Beverly- Your blog has always made my day, whether you are writing a serious or funny post. I am so blessed to know you in person. Thank you for your encouragement and for being the big sister I never had.
2. Beka- Thank you for your sweet reminders in your posts to trust and wait upon the Lord in times of trouble. You are such a Godly example to me and I am also thankful to know you personally!
3. Nanna- Even though I haven't been as active on the blogger world lately, whenever I do get a chance to read your blogs, I always come away smiling. Love you Nanna!
4. Rachel- I know you've recently decided to quit the blogging world, Rachel, but I just want you to know I enjoyed getting to know you through your blog. You always had encouraging, thought-provoking posts for your readers. Thank you!
5. Laura - A new friend I've gotten to know a little better through blogger and facebook. Thanks for all your kind comments on my blog Laura! It's been fun getting to know you better.
Well, that's all for now. I hope you are all enjoying the summer and staying cool!